This week, it's all about my love for chocolate chip cookies and getting creative in the kitchen!
Chocolate makes everything better 😉 and with Christmas around the corner, add these simple to make double chocolate chip cookies to your Christmas Baking. Then, take a few minutes to enjoy the standing, no mat yoga flow.
Double Chocolate Chip Cookies, the ingredients
Let's get right down to the recipe shall we? What you'll need to grab:
1 cup butter (softened)
1 cup golden sugar (super fine)
1/2 teaspoon vanilla extract
1 large egg
1 1/2 cups of flour
a pinch of salt
1 teaspoon baking soda
2/3 cup white chocolate chips*
2/3 cup semisweet chocolate chips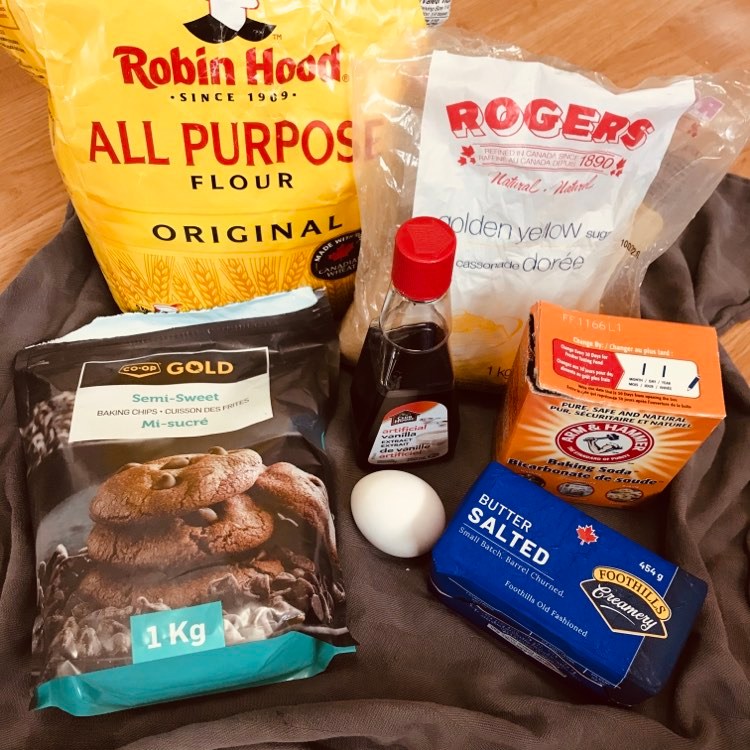 *I actually prefer these with all semisweet chocolate chips. So, if you're not a fan of white chocolate, use semisweet or any other chips of your choice!
You can get the supplies at your local grocery store. And while you're there, buy a little extra and take it to your local food bank! Tis the season for giving.
How to make the Cookies!
Preheat your oven to 350 degrees Fahrenheit or 180 degrees Celsius.
Place the butter, sugar and vanilla extract in a large bowl and beat together (use a handheld mixer or another mixer if you've got it). Gradually beat in the egg until the cookie batter is fluffy.
Sift the flour, salt and baking soda over the cookie batter and FOLD it in (use a wooden spoon and literally fold over the batter until it's all blended), then fold in the chocolate chips.
Drop dessert spoons (or table spoons) of the cookie batter onto 2 greased cookie sheets allowing room for expansion during cooking.
Bake at 350°F/180°C for 10-12 mins
Let them cool on the cookie sheets for a couple of minutes and then move them to a cooling rack (or in my case a giant plate)
Be sure to try them while they're warm & soft 🙂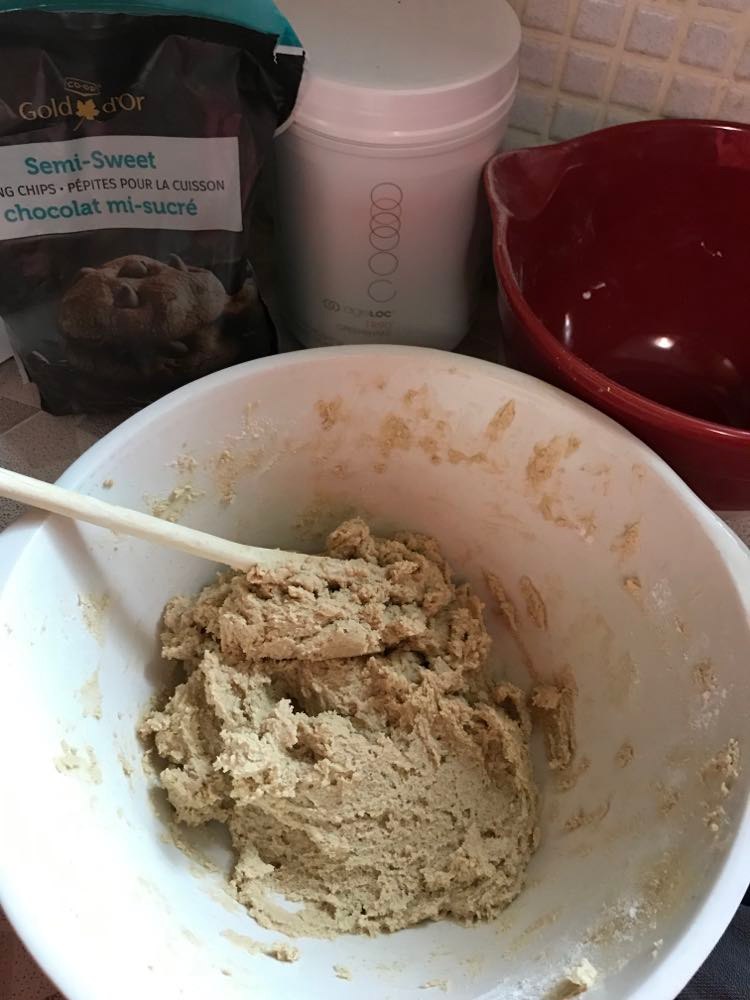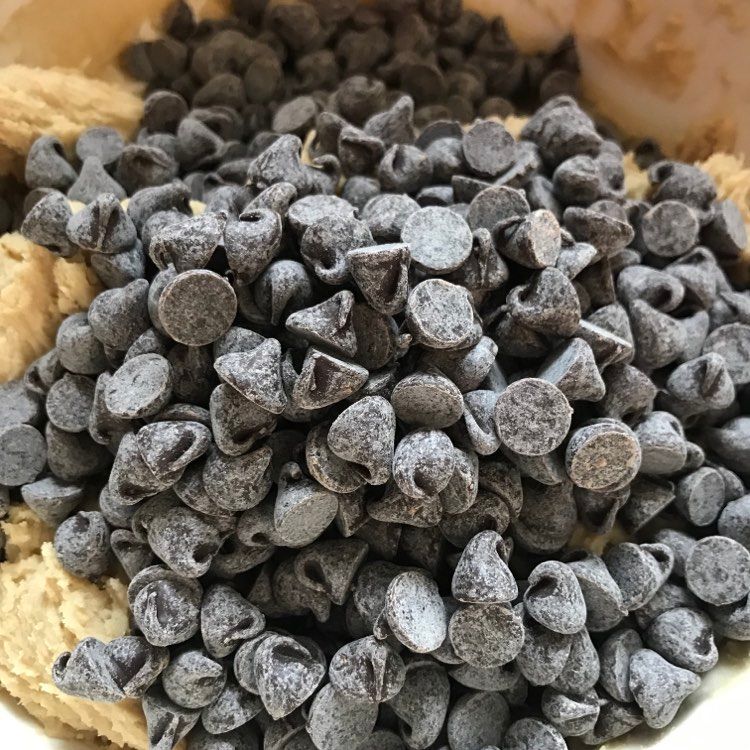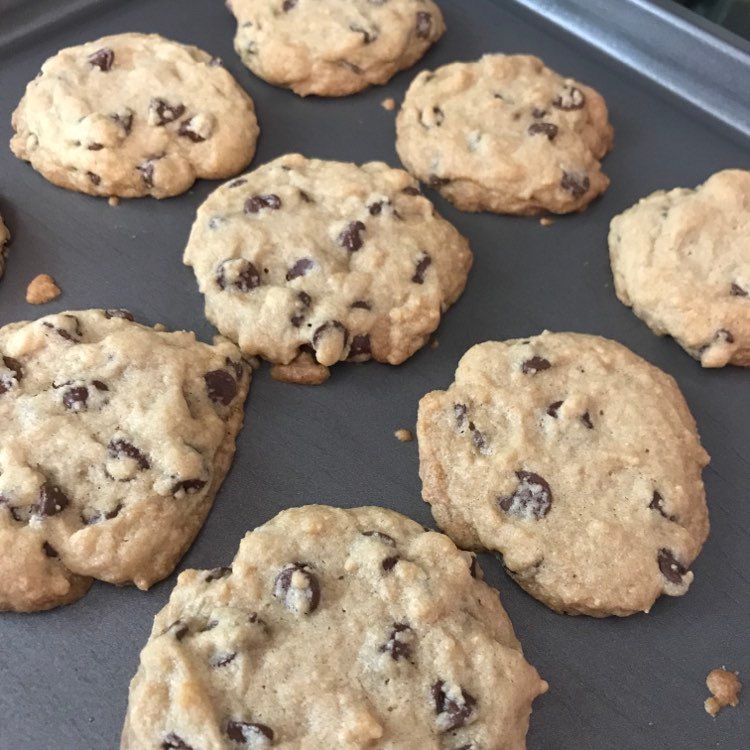 That's it! A super easy double chocolate chip cookie recipe and one to add to your Christmas baking.
Getting creative in the kitchen switches your point of focus to something fun and delicious! A little bit of work with a great reward.
The YOGA part
Adding a little bit of movement can greatly benefit your day. Find the latest YouTube video below!
Yoga for Crafters & Creators
We've got a new format around here where we concentrate on yoga for crafters & creators. As crafters, creators, artists etc., we have poor posture from sitting hunched over our work stations and/or sitting/standing for long periods of time. Here we are going to encourage stretching and movement to help spark our creative flow and in turn, lead a healthier lifestyle.
Both yoga and inviting creativity are great ways to reduce stress & anxiety. With our new platform we will encourage weekly projects and yoga flows. Sometimes short, sometimes long, sometimes easy, sometimes a bit more challenging. Whatever inspiration strikes!
I hope you enjoy this new platform and focus. Be sure to sign up for our weekly newsletter to receive your weekly dose of inspiration!
Thank you.
I am grateful to you. With hope you've enjoyed this post, please be sure to check my other posts as well. And remember to check out my Partners Page as without them this blog wouldn't exist. When shopping with any of my blog partners I may receive a small percentage as a commission, so every time you support them through the links in this blog, you support me as well and for this I truly thank you.
Take a moment to breathe… Have a wonderful day!!