There are some scary statistics out there showing we aren't moving so much these days and our bodies are paying the price! Did you know that 76 percent of North Americans have gained up to 16 pounds since the pandemic began? AND that television views have increased to 41 hours per week increasing this statistic by 30 percent? AND that Video Game usage has increased by 50 percent?
Those are some super scary statistics! And of course they make perfect sense. We've all been thrown for a loop through this whole mess and it's no wonder why these types of statistics aren't surprising. BUT that doesn't mean we can't do something about them.
*** this site contains affiliate links ***
Get Moving
Lets get you moving by taking baby steps to help watch a little less TV (or at least get some activity while doing so) or to get rid of some of those added pounds.
1. Go for a walk
I know, you've hear this one before. So why aren't you doing it? It is by far the easiest thing to fit into a day. There are many ways to get this done! How you ask?
Try parking further away at the grocery store to get in a good walk, the steps add up (including the steps you take at the store!)
When you get home from work, don't take your coat off! Put on your sneakers instead and sneak in a quick walk around the block.
Take the stairs at work
2. Try an at-home workout program
Give Beachbody On Demand a try. It's like Netflix for working out! Try it free for 14 days!! Or order their T25 Program (my personal fav).
3. Mini Workouts
Keep a set of weights by the couch and do some bicep curls & squats while watching TV.
Skootch to the edge of the couch and get in some triceps dips
Do some squats while folding the laundry or texting.
Lunge your way down the hall to the bathroom.
Get creative! You can totally get away with mini workouts throughout the day.
4. Hit the Mat
You knew I had to put that one in here somewhere! If you don't have a yoga mat, get one! It's easy to roll out anywhere and do a few good stretches.
5. Drink Water
You may be asking, how will drinking water get you moving? Simple. Set your phone to get UP and get a sip of water every 30 minutes. This may mean no longer having your water bottle by your side but far away enough that you have to get up. PLUS drinking lots of water = bathroom breaks! Therefore drinking water equals getting up, moving and also staying hydrated!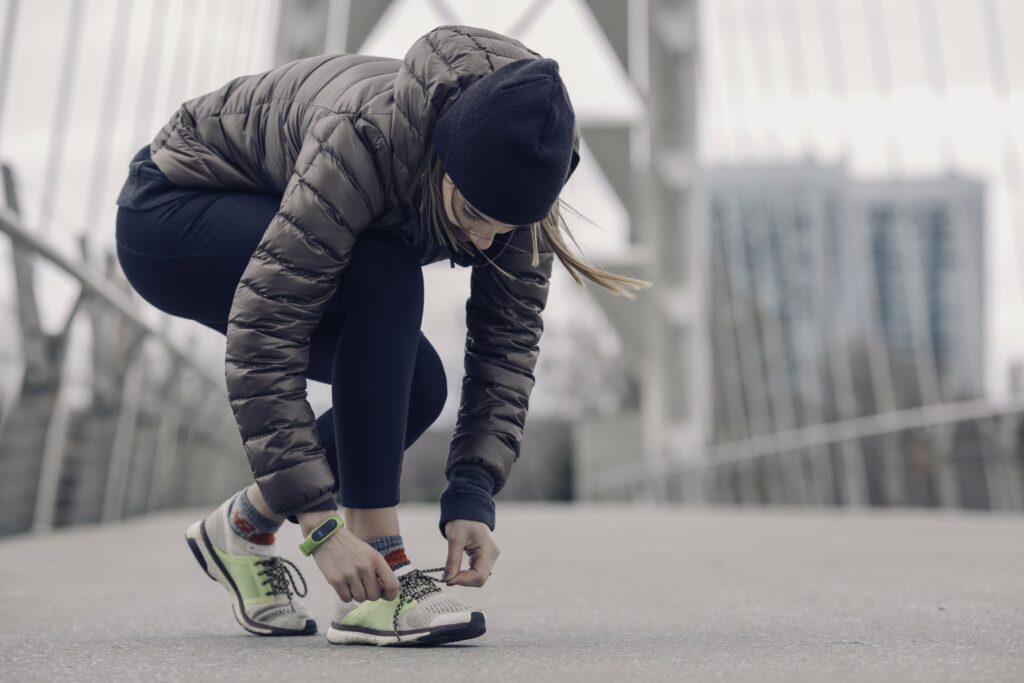 There, 5 simple ways you can get started to get more movement in today. Thank you for reading, if you wish, please like, share or comment & see other blog posts for more inspiration.