The days and nights are getting cooler, and winter is not far ahead. This means it is time to kick up the blog posts again. I would apologize for being absent, but I had the best summer ever.
Let me tell you about my summer
It is a summer I will never forget.
I spent the summer in the dirt and in the garden. And from this time in the dirt, A whole new business flourished from it bringing people happiness in a time of darkness.
Glenreagh Gardens was born this summer. Hence, this was the best summer ever. Our home & yard opened up to give people a place to breathe, a place to be one with nature, a place to laugh & smile and through it all, we found our own happiness.
It all started with a dream
Literally. I had a dream and woke up to tell my husband "we have to plant sunflowers". I didn't know why, I just knew we had to plant sunflowers. At this time, it was mid-May and most people had their gardens in already! We scurried around trying to find sunflower seeds (in bulk) as our plan was to plant many! Acres, not rows.
We found some! And the planting began…
Sunflowers
Sunflower. A happy flower. And so much more than a simple flower. Through their blooming time, they attract birds, bees, butterflies and it seems the garden comes to life! A sunflower is always bright even when it stops blooming as it doesn't stop giving. When the petals have dropped, their seed appear feeding birds & squirrels & insects. It's the flower that keeps on giving.
We planted an acre of them just off the road so all could see. Since, it was our first time growing this many, we didn't mark the area with what it was. The signs simply said "SEEDED".
This created a spark of curiosity from the neighbors, and we didn't even know it.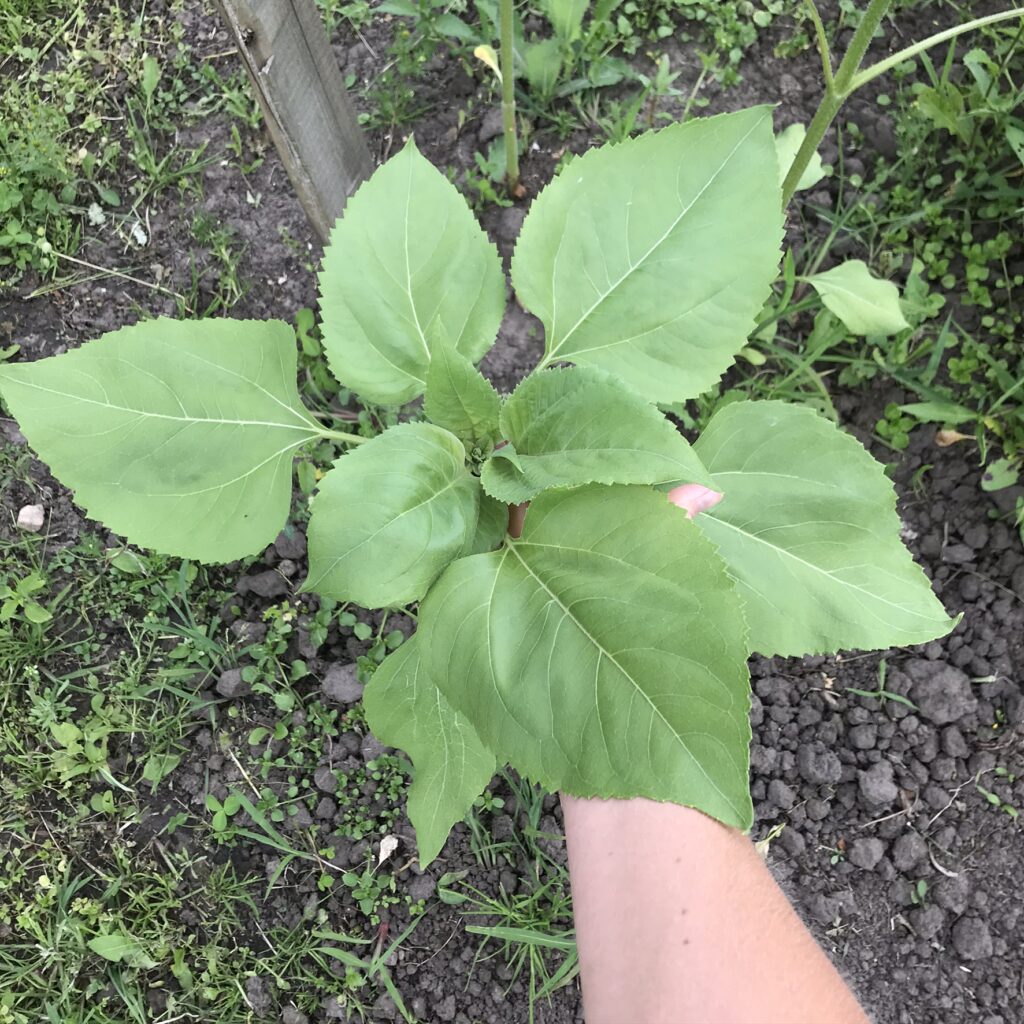 As they started to grow, we were excited! Our little experiment might actually work! Our mission for planting them was simple. TO give people something bright when the whole world seemed so dark. To help people smile, give them flowers all summer long (if they grew of course).
And grow they did!
They bloomed beautifully! Each seed took off as if to say, yes! We are with you! Let's spread some happiness! We started getting messages of support. People were loving seeing these sunflowers, and the word about them spread quickly. Then, we opened up the gates & created a u-pick like no other. We met the most wonderful people through this venture, and we are doing it again next year, this time BIGGER and more sunflowers!
These beauties bloomed all summer long and straight into fall proving brightness every single day. Even now after a bit of frost, they continue to be bright. Soon, harvesting will be in full force to feed the birds for the winter.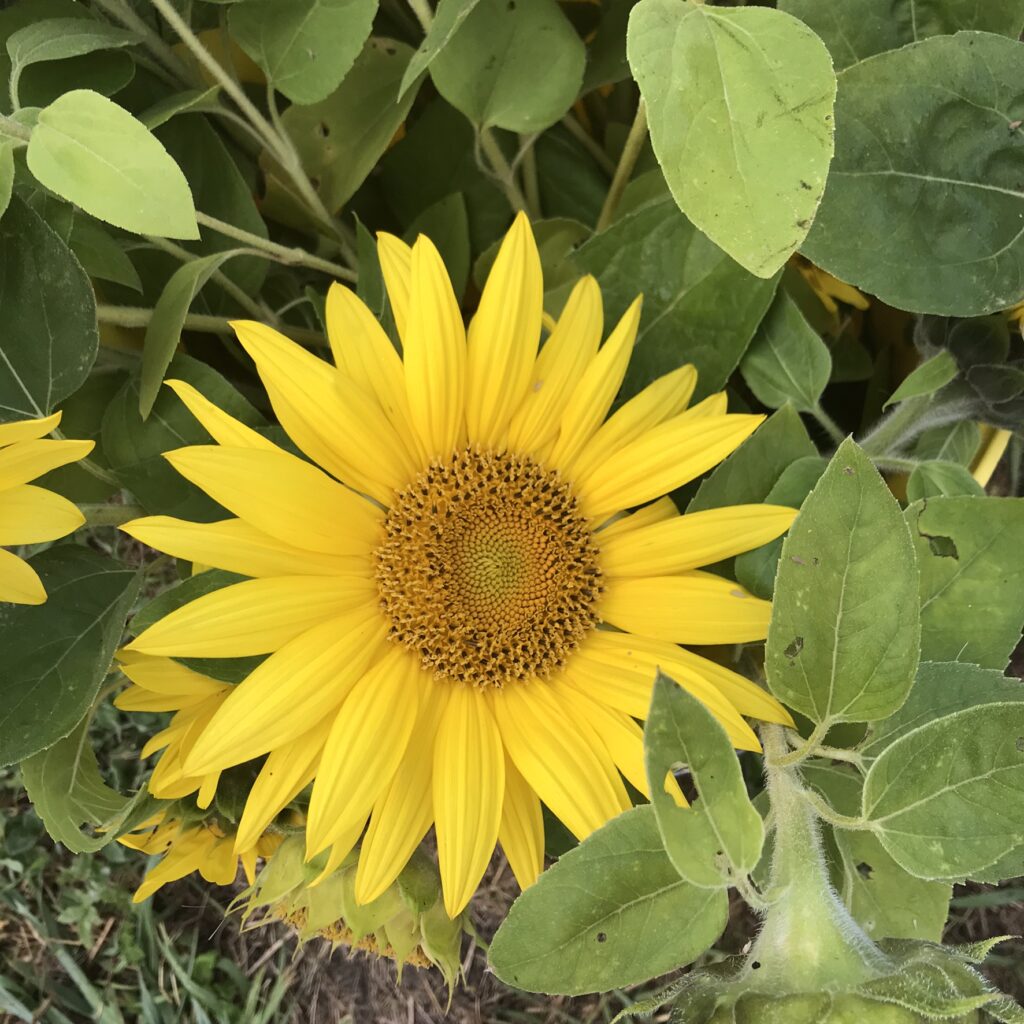 Sunflowers. The happy flower. These sunflowers showed us the importance of spreading happiness wherever you go. It is incredible what happens when someone smiles. Worry & Fear seems to dissipate and joy takes over. So when you need a little sun, a little brightness, refer to this photo: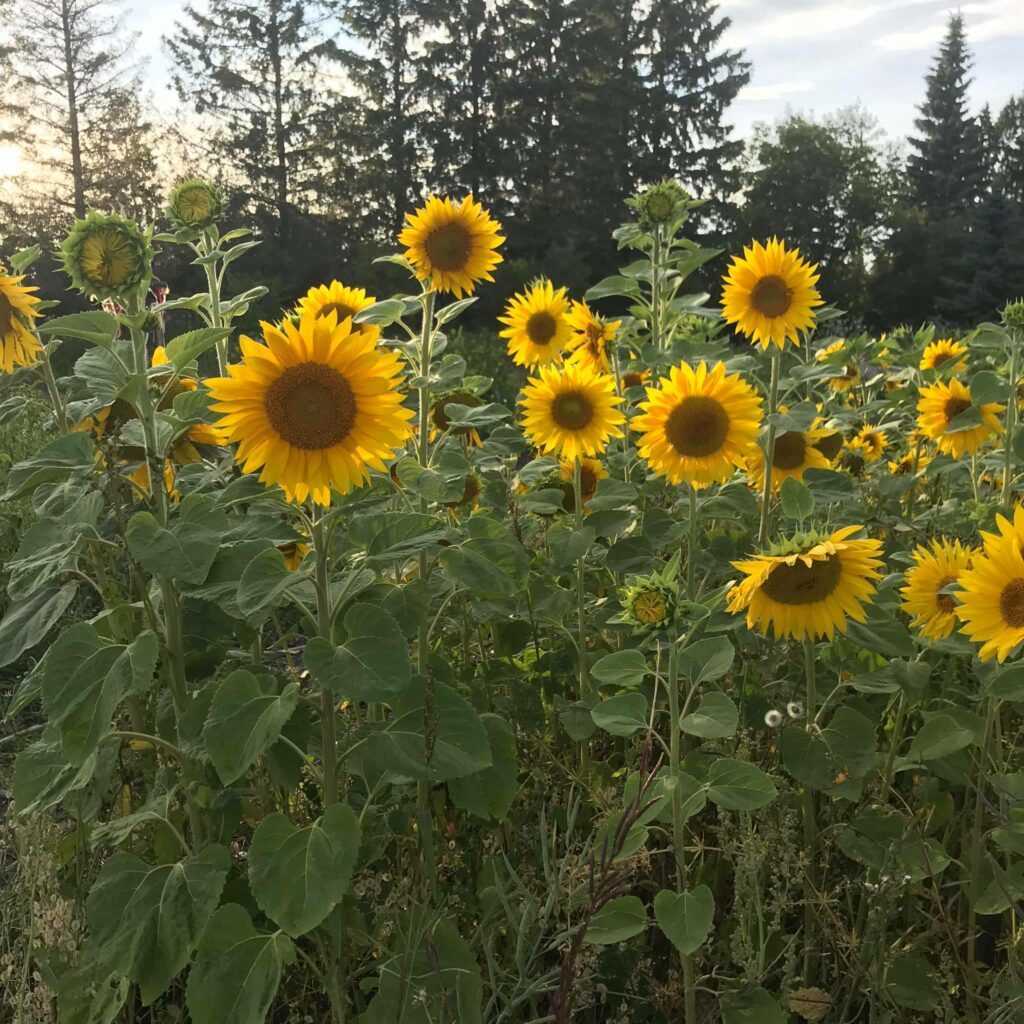 and let happiness take over.
Like I said, best summer ever. Spent in the dirt & spreading happiness.