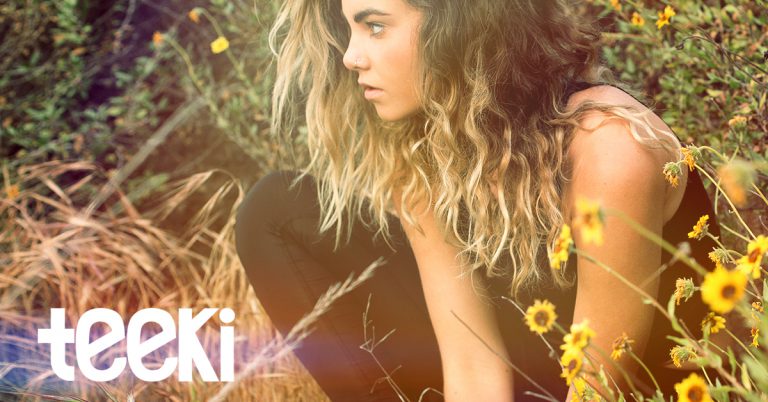 Sustainable Yoga Apparel
Your active lifestyle requires style with a purpose.
Imagine; sustainable yoga apparel made form the fibers of recycled water bottles. That's what Teeki is all about. They are an Eco-conscious active-wear line with a purpose.
All of their clothing is fabric spun from the fibers made out of recycled plastic water bottles. This fabric is then cut, printed and hand sewn with love into the garments you will find in their shop.
They are careful to ONLY use environmentally friendly practices in their manufacturing process and all of is made in the U.S. providing jobs and reducing their carbon footprint.
Talk about the best sustainable yoga apparel. This is why I chose to become an ambassador for them just a day ago. I am so excited to join the movement and spread the love!
We all wear clothing, let's feel good about what we wear.
Embrace who you are and where you are, physically and mentally. Dance to the beat of your own drum!
I love when people can empower one another, support one another no matter the circumstances or where we all come from. It is amazing what happens. We are all One. Move forward mind, body and spirit. It's why I am in love with the Teeki brand, voice, style whatever you want to call it. They are empowering, supportive and want to spread the love.
When it comes to Yoga Clothing, there are a TON of choices out there. Having tried MANY of them, sometimes you do get what you pay for.
Some of the styles don't move with you. Meaning you are hiking up your pants mid workout! And there's nothing more annoying than that. I prefer a higher waist myself, these yoga pants seem to move better throughout your yoga flow. Breath-ability is another attribute I look for. The last thing you want is to be hiking up sweaty and sticky yoga pants. Yuck! This is especially important for hot yoga. Teeki yoga pants, it's wear it's at!
I still wear some of my old pants from Adidas that are not even considered yoga pants, so you don't need anything fancy to start with. But when you are ready to invest. Check out the digs from Teeki for sure! You will not be disappointed.
Whatever your activity style made be, the eco-friendly yoga clothing from Teeki will do you. Yoga, gym, workout, dance, surf, whatever your activity style is, go Teeki style. Eco-conscious active-wear.
Feel good about you, about what you do and about what you wear.  Get your Teeki coupon code HERE. Be Happy, Be fit, Be you. Find me on Instagram #coffeeyogawine and let's stay connected.