As we ring in April, with it comes new found energy… perhaps it's time to join a yoga class!
Spring means hibernation is wrapping up and movement starts again. The snow is starting to melt, gardens are being planned and so are spring and summer activities! It's a beautiful time of year feeling refreshed after a long winter's rest.
at Yoga with Baukje… April is gearing up to be a busy month!
What's Happening in April?
LOTS is happening in April.
As some of you know, I work full time as a Lifeguard at our local pool (hung up the suit for a couple of years then came back with a purpose!) and we are excited to have launched a brand new Aqua Yoga Class!! Our first class happened March 31st and the response filled us all with unbelievable happiness… for more information on this class please visit this link… Town of Barrhead Website… and follow along with the Barrhead Parks and Recreation Facebook page!!
NEW… Aqua Yoga!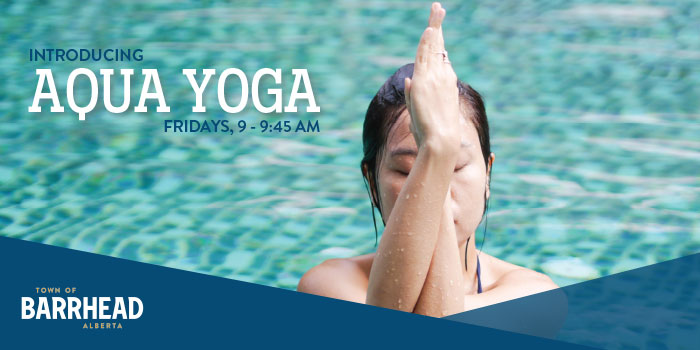 More In-Person Yoga Classes!!
The Thursday Evening Classes in April still have a few spots available… Inquire for more info HERE:
What's coming up?
Another exciting class will be added to the schedule in May… and this is something totally different!! Add a little spice to your week with Dance Party Flow Yoga Classes!! A yoga flow practice filled with dance & techno music… Build strength, stretch and flow to the beat!
Registration opens soon… see here for more info:

Harness that spring energy and start to move! Join a yoga class or 2 near you!